Tuesday, June 28, 2005
Anything she can do...
If
Welfare Queen
can do it, so can I! And by golly, you can too!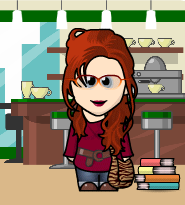 About Me
Name: Dixie
Location: Magdeburg, Germany
Can a woman from Mississippi meet and marry a German quadriplegic, move there without first knowing the language, leave behind all she's known and loved and be forced to live without Hellmann's mayonnaise, stores open on Sundays, southern accents, magnolias, and her beloved family and friends nearby? Sure. Is it easy? Not really. Is it worth it? Most definitely.
Know Your Peach
100 Things About Dixie

Site Feed
Picked and Canned
Slices o' Peach
Peach Fuzz





National Blog Posting Month




Peach Passions


Peach Preserves
Peachy Stats
Reach a Peach
DixiePch(at)gmail(dot)com
Peachy credits
Software by:
Designed by:
Gemmak Designs
© 2006, 2007, 2008 'Dixie Peach'