How to floo-floo
Holley
may not have invented the floo-floo but she christened it.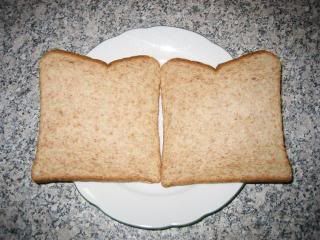 Not my customary puffy white
Sunbeam
bread but this sandwich needs at least one thing that
Dr. Weil
would approve of.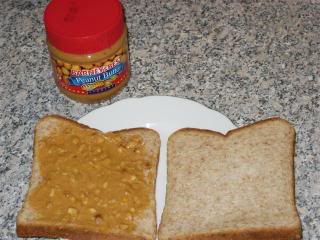 Peanut butter on the lefthand slice of bread. Normally I wouldn't consider floo-flooing with crunchy style but I'm lucky to even find peanut butter over here in the Land of
Nutella
.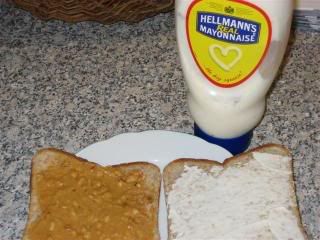 Mayonnaise on the righthand slice of bread. Don't even think of trashing up your floo-floo with anything but
Hellmann's
. Kind thanks to
Sally
for sending me this particular bottle.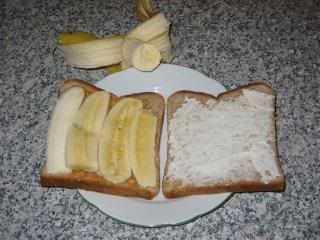 It's the banana that makes it a floo-floo. Else you got you a Nutternaise.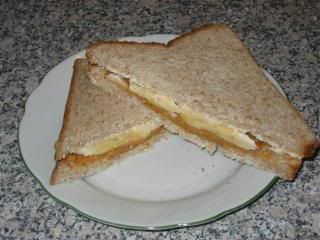 C'mon. You know you want a bite.