Herrenkrug
I love knitting. I love parks. I really love knitting in parks so I went off yesterday for some good sit-on-a-bench-and-knit time.
The park I chose yesterday was the Herrenkrug Park hotel: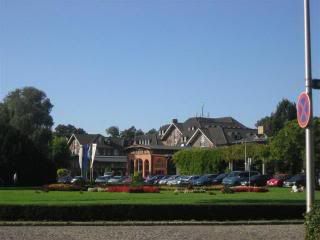 The hotel started as an inn back in 1676 and by the early 1800s it was a popular location for outings for those in Magdeburg and the surrounding areas and for concerts. Later in the 19th century the current building was built and the surrounding park and gardens were designed.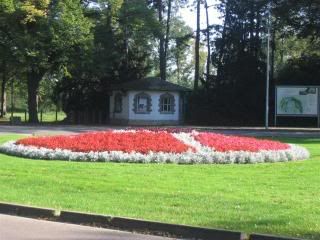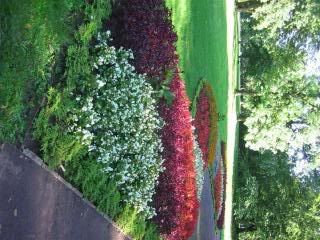 Here's the side veranda that goes down into the beer garden. At one time the beer garden could seat about 12,000 customers and was one of the biggest in Germany.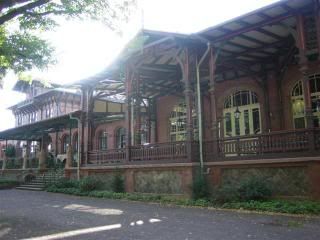 And here's the rear of the hotel where the winter garden is located: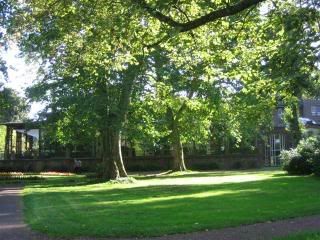 The park itself is very large with winding paths and many, many park benches where you can sit and rest. And every bench has a trash can next to it. German efficiency and sense of order at its best! There is also a playground, miniature golf course, a regular golf course and a horse racing course.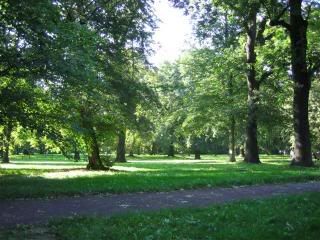 At the rear of the park was an arbor with benches surrounding it.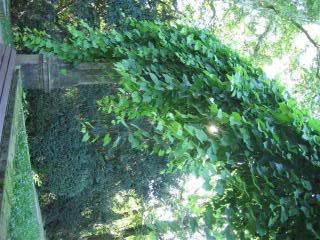 In the center was this pillar: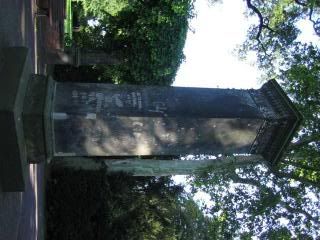 and you can see where Russians that were once stationed in Magdeburg had scratched their names or initials into it: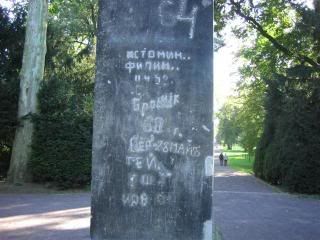 Defaced pillars aside, this was a perfect spot to do a little knitting in public. However remembering to bring the camera seemed to mean I was destined to forget my knitting at home so I continued my walk along the sun dappled paths.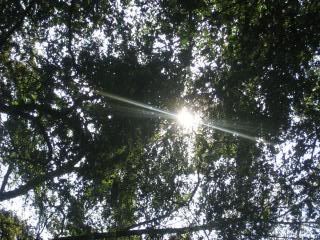 And eventually I made it down to the river - actually a channel off the main part of the Elbe river.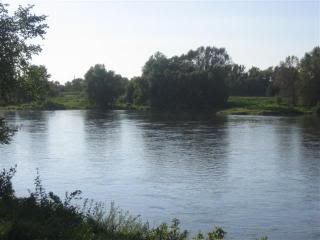 But what's a scenic riverside view without some sock knitting to go with it? So I made my way back to the car and back home to my sticks and string.
Labels: Magdeburg