A dry patch but at least it's sparkly
I've got nothing today. Went out to buy tickets to see
Andre Rieu
for my MIL's Christmas gift but the only highlight of that trip was seeing the Peruvian flute players doing their flute thing and a group of toddlers getting down with them.
So to make up for the lack of writing material, take a look at my Christmas tree. See if you can discern what ornaments I have hanging on it.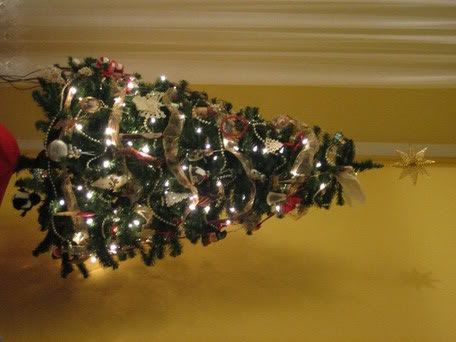 And before we leave the subject of my Christmas tree, I'd like to declare that tree lights in Germany blow. No end to end stringing, ridiculous amount of wire - it's no wonder there are people here who still put live candles on trees.