Must have new yarn. Must knit.
Must find which box has my needles. Forget it. I don't have 10mm needles anyway so I'll have to buy some.
I have to knit this shrug featured in the new edition of
Knitty
. Tell me this isn't the perfect thing to wear when you're snuggled up on a cold, snowy day with a good book and a cup of tea.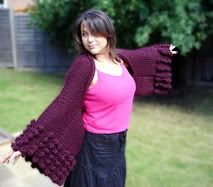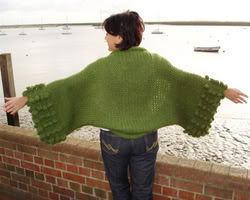 And I happen to know I kick butt making bobbles.