Obligatory Christmas Tree Photo
Ever since the one year I didn't unassemble Christmas tree and merely threw a sheet over it and wheeled it into my spare room I've taken a boatload of good natured shit from my friends and family over it. Deservedly so. Therefore to prove that I have not made the same error I take a photo of my tree each year.
And you know they still need convincing.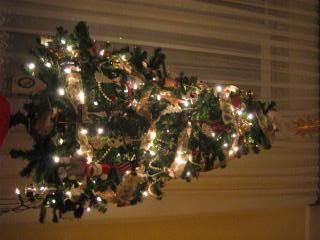 A tip for those who must still put up their Christmas tree: Don't begin at 9:30pm, put the tree in the stand and add one string of lights, stop and call your sister and an hour and a half later when you hang up, pick up where you left off. It's for certain that it'll be nearly 2am before you finish and the longer the decorating process takes the less you'll give a damn whether you've grouped too many snowmen ornaments together.
Of special interest to
Sari
.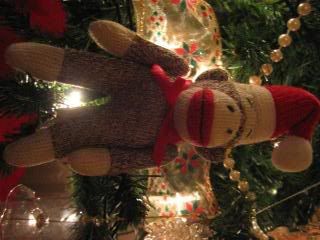 My Christmas decorating is not complete until I have my Sock Monkey Santa on the tree.