It's Not Like I've Been Completely Shiftless
...although the contents of my dirty clothes hamper may say otherwise.
Admittedly I haven't been a bundle of industry but it's winter. I'm hibernating.
And I have knit these socks: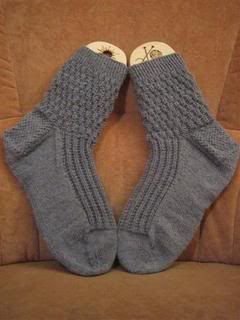 And then I knit these socks: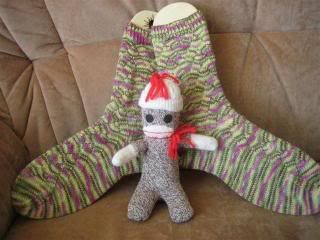 And presently I'm knitting these socks: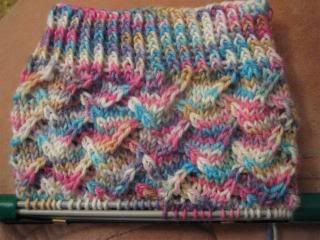 And you know what I'm going to do tomorrow? I'm going to
mail
all those socks to the people for whom they were knit!* Really! Really and truly go to the post office and send them off! And then the heavens will open and angels will descend and burst into song because it will mean a true miracle has happened!
And then I'm going to go home and continue to ignore the laundry because two miracles in one day will likely get me in trouble with the United Brotherhood of Angels.
*I shall not be mailing out the unfinished sock because
UmmFarouq
likely does not wish to wear a single unfinished sock leg with four pointy metal sticks attached. I don't care how cute that yarn is.
Labels: knitting, rare events