And this time I have photos!
Another perfect day, another opportunity to get B outside. My MIL and I seem to be getting back into the groove of getting B into his wheelchair because it was done today with little stress.
So we walked down our street: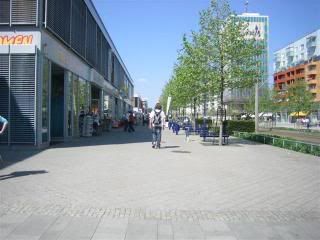 took a seat at our favorite cafe on the market square: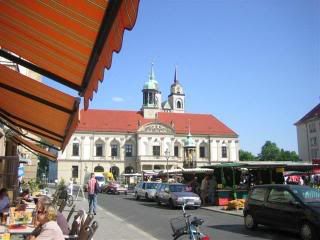 and indulged in some ice cream and later some beer.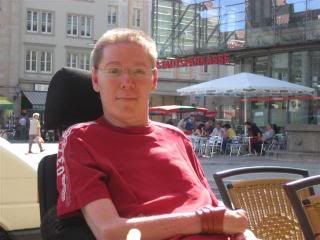 Happy man full of ice cream and beer in the sun.