Lottie's Home
Last fall when I went to Mississippi to visit my family my sock monkey,
Lottie
, came along for the trip. My friends adore her and she's gone home with friends to visit with them for a while.
The most recent visit was with my friend, Ashley, in North Carolina and I am happy to report that Lottie had all sorts of adventures
including horseback riding and a parabolic flight
.
Years ago it was common for fashionable young ladies to spend a year abroad with a beloved auntie and that's pretty much what Lottie's been up to. Finally it was time for Lottie to come home to me and Ashley asked how to get her here. I replied that she should tuck Lottie in a box and send her that way and while it was a perfectly logical answer, Ashley felt bad about putting Lottie in a box and trusting her to the US and German postal services. I'm more than half convinced that if she wasn't up to her neck in work Ashley would have bought a ticket to Germany and delivered her to my doorstep in person.
As it was, Ashley was truly the doting auntie and when Lottie arrived yesterday I found that Lottie had been supplied by Ash with her own custom made clothes.
Lottie arrived dressed in a smart-looking travel outfit: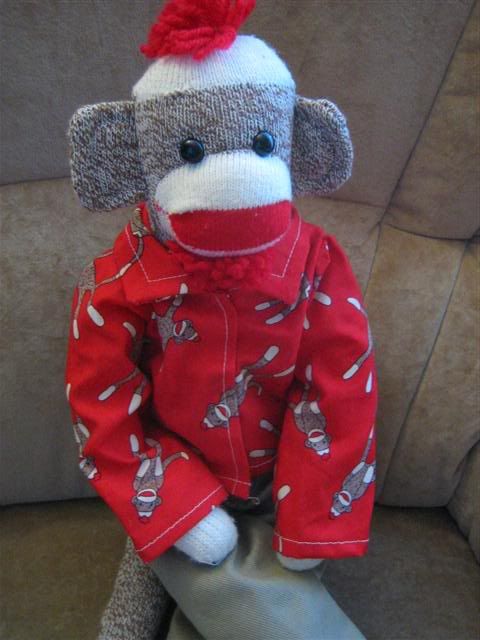 Note the sweet little sock monkeys on her blouse and how the monkey in the center is lined up exactly on both sides of the blouse: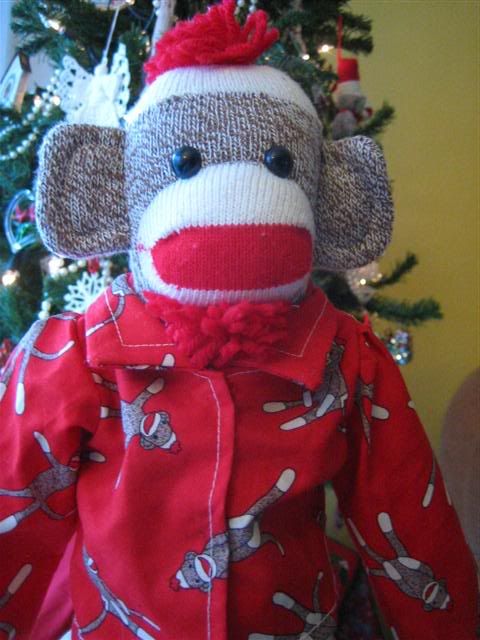 And her little twill trousers even have their own snap closure and teeny tiny zipper: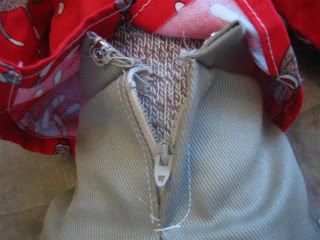 For more country-style outings Lottie has a pair of figure-flattering overalls and cotton blouse:
Note the decorative stitching on the straps - the same stitching can be found as well on the cuffs.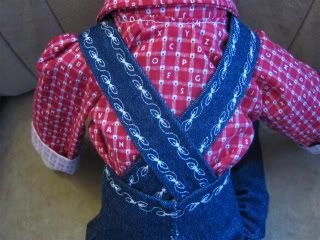 Lottie shows her American patriotism and sense of whimsical style with this fun summer dress: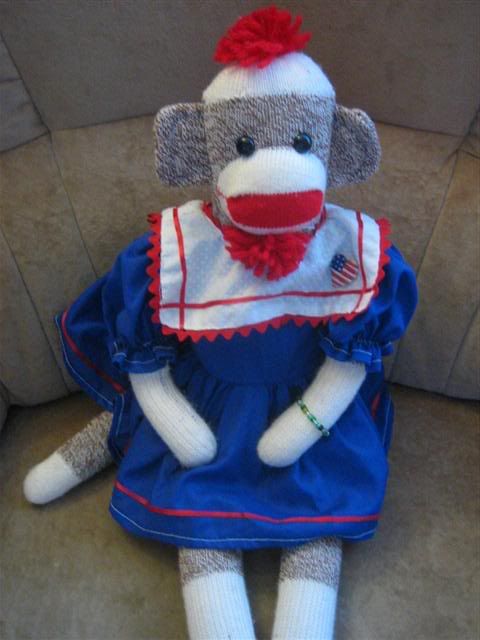 And she's the picture of elegance in this ivory gown: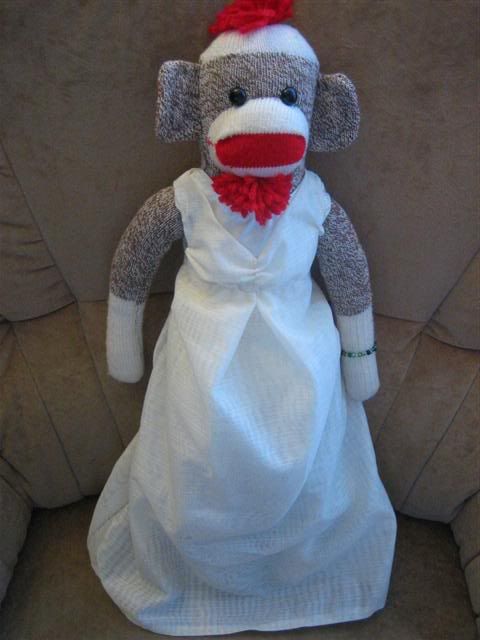 It's been over a year since Lottie's been home and I've missed her terribly. And now we may have to make a trip together to the Christmas market.
Labels: Lottie